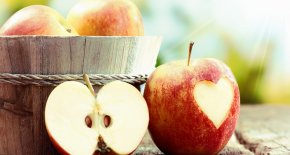 FMCG In-store Sampling - EU Produce
95% of Singapore's fresh fruit and vegetables are imported from Australia, USA, New Zealand and other parts of Asia, so when Sopexa asked us to uncover an appetite for French apples, we developed a brand experience strategy and execution plan to drive sales during the key harvest season during October to December.
We established relationships and managed operations with 4 key supermarket chains in Singapore, delivering 160 live sampling days and 20 cooking demonstration days which showed shoppers how apples can be used in healthy everyday recipes. We designed supporting collateral and distributed recipe cards with ideas for 19 varieties of French apple. Through over 23,000 in-store interactions, our team of 20 trained Brand Ambassadors achieved a 66% sales conversion rate.